Here at Golden Well, we provide products based on the latest trends and needs. We have extensively researched for the best and most affordable products for your use that won't break the bank!

Currently, we are focusing on the needs due to the Corona-Virus pandemic. As you can see, we keep it simple and straight to the point. RIght now, we could all use high quality masks and hand sanitizers, so that's what you will find here for a limited time!
Ask your questions, make your requests!
​COME VISIT !
225 Seventh Street, SE Washington, DC 20003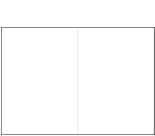 WE MIGHT BE ABLE TO ANSWER YOUR QUESTIONS RIGHT NOW, CHECK OUT
OUR

FAQ
Current goods offered at an incredible price! Come on over to GoldenWellShop.com !